Our Board
At present, Women's Fund Asia is governed by a Regional Board, 90 percent of whom are women. The Board includes members representing diverse fields including the corporate, development, human rights, and women's rights activism. As we transition into Women's Fund Asia, we are working towards ensuring a wider regional representation.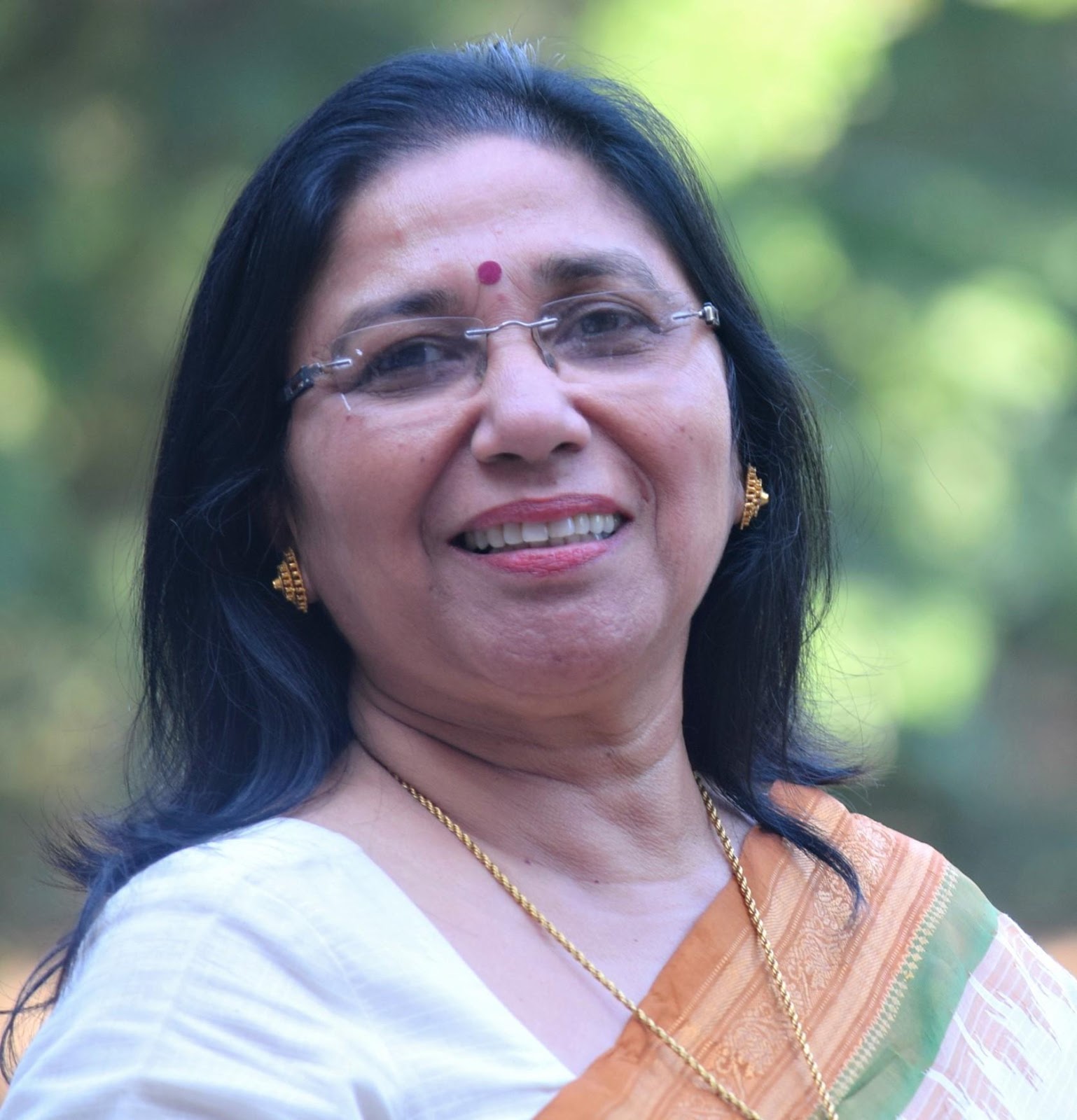 Shaheen Anam - Chairperson, Bangladesh
Shaheen Anam is the Executive Director of Manusher Jonno Foundation (MJF), a grant making organization supporting Human Rights and Governance work of organizations(approx 250) in Bangladesh. She has worked for CARE Bangladesh as the Coordinator for their largest program and for the Ministry of Women's Affairs as Project Director for a Gender Equality Project. She has also worked in International Organizations such as UNDP and UNHCR both in Bangladesh and Abroad. Shaheen Anam has a Masters in Social Work from the Hunter College School of Social Work, New York and Masters in Psychology from Dhaka University. She facilitated the process that raised the demand for enactment of the Right to Information (RTI) Act in Bangladesh and is now promoting implementation of law as the Convener of RTI Forum. She is at present involved with a number of policy advocacy and law reforms/formulation.
Shaheen Anam is committed to upholding the rights of the most marginalized people. She is known as a human rights and women activist. She is closely linked to the women's movement and is associated with national, regional and international coalitions/ networks promoting women's rights. She contributes articles in national dailies and is regularly invited to speak in Bangladesh and abroad.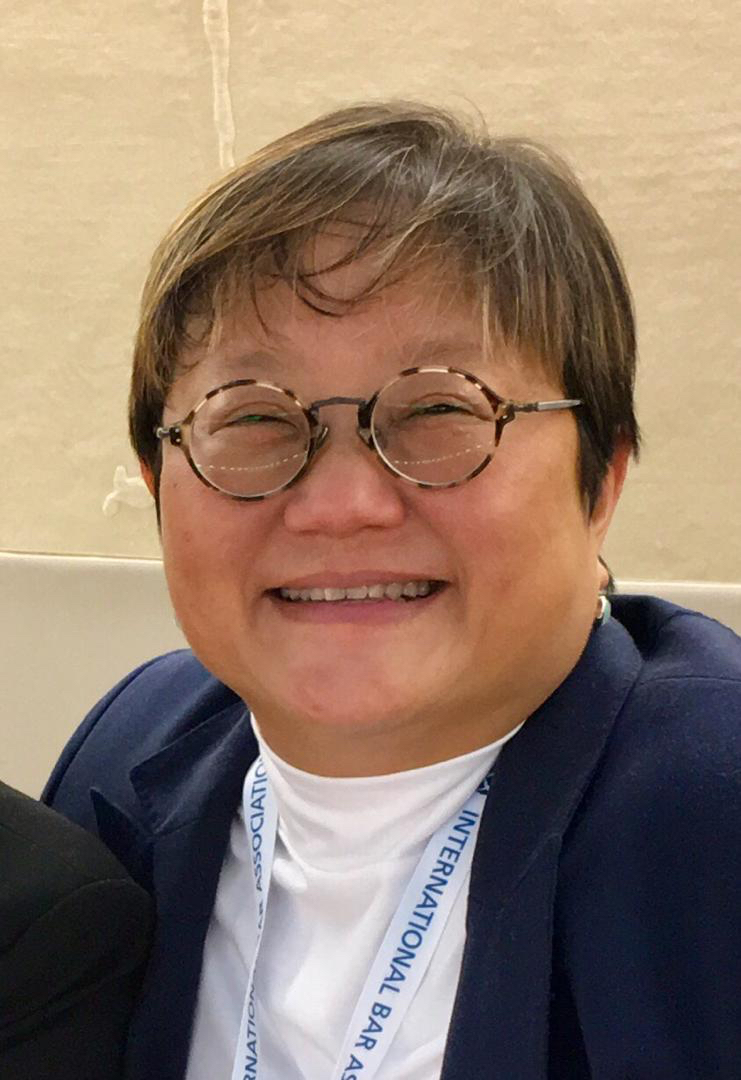 Honey Tan Lay Ean - Member, Malaysia
Honey Tan obtained her LLM from the University of Warwick, and is a member the Honourable Society of the Middle Temple. She practices in the area of high conflict matrimonial law. Honey also engages in public interest litigation, mainly in the areas of equality and non-discrimination. She is recognised as an expert on the Convention on the Elimination of All Forms of Discrimination Against Women (CEDAW). Honey regularly conducts workshops for judges, lawyers, and human rights defenders for UN Women on law, equality, and non-discrimination.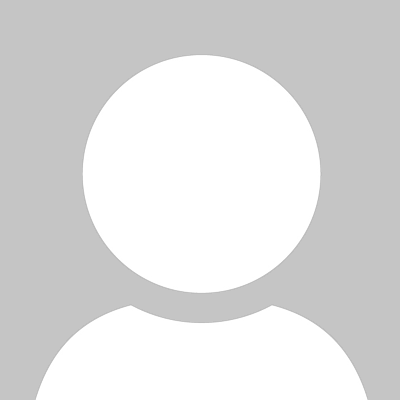 Kunthea Chan - Member, Cambodia
Kunthea Chan is a feminist popular educator and freelance consultant. She brings many years of experience as a feminist popular educator. In her work, she uses an intersectional approach to support women's leadership and organizing strategies in trade unions and garment workers, LBT groups, indigenous and rural women, and young feminists.
Previously she served as the Program Coordinator of the Committee to Promote Women in Politics and worked for SILAKA. In 2010, she co-founded the Cambodian Young Women's Empowerment Network, a group that focuses on empowering young Cambodian women to demand their rights.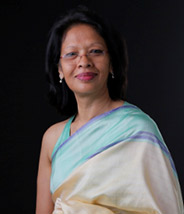 Dilani Champika Alagaratnam Goonatilleke - Member, Sri Lanka
Dilani Alagaratnam LLB. LL.M (Sri Lanka) is an Attorney-at-law of the Supreme Court of Sri Lanka. Currently. She also chairs the Legislation Sub-committee of the Ceylon Chamber of Commerce and is a member of the Advisory Board of the Education Forum, Sri Lanka. She is also a director of the Ceylon Chamber of Commerce-ICLP Alternate Dispute Resolution Centre.
She served in many capacities in the John Keells Group of Companies in Sri Lanka, one of the largest diversified conglomerates in Sri Lanka, since joining the Group in 1992. At the time of her retirement from John Keells Holdings PLC, the holding Company of the John Keells Group, in December 2019, she was a member of its Group Executive Committee and had Group level responsibility for the Functions of Legal & Secretarial; Human Resources; Enterprise Risk Management; Sustainability and CSR; Group Sourcing and for the business of John Keells Office Automation. She has also been a long-standing director of Union Assurance PLC, a large listed insurance company, and has been a director of Information and Communication Technology Agency of Sri Lanka, which is responsible for implementing all ICT Projects implemented by the Government of Sri Lanka, among the many other directorates she has held. Ms Alagaratnam also held the position of Council Member of the Sri Lanka Institute of Directors and has been a long standing member of the National Labour Advisory Committee.
She has been recognized as a Career Woman Role Model by Women in Management and as one of the most powerful women in Sri Lanka by the Echelon Magazine.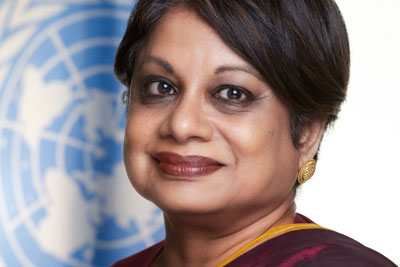 Radhika Coomaraswamy, Member, Sri Lanka
Radhika Coomaraswamy received her BA from Yale University, her J.D. from Columbia University and her LLM from Harvard University. In Sri Lanka, she was Director of International Centre for Ethnic Studies from 1982 to 2005 and the Chairperson of the Sri Lankan Human Rights Commission from 2003 to 2006. Recently, from 2015-2018, she was a member of the Constitutional Council. Radhika Coomaraswamy was a founder member of the Asia Pacific Forum on Women Law and Development and is currently Chairperson of the South Asians for Human Rights
Internationally, Radhika Coomaraswamy served as UN Under Secretary General and as Special Representative of the Secretary General on Children and Armed Conflict from 2006 until her retirement in 2012 and the UN Special Rapporteur on Violence against Women from 1994-2003. In 2014, the UN Secretary General asked Radhika Coomaraswamy to lead the Global Study to review the fifteen year implementation of Security Council Resolution 1325 on Women, Peace and Security. In 2017 she was appointed to the UN Fact Finding Mission on Myanmar and also appointed as a member of The Secretary General's Board of Advisors on Mediation.
Radhika Coomaraswamy is on the global faculty of the New York University School of Law. She was privileged to be asked to deliver the Grotius Lecture of the American Association of International Law in 2013 and the Tanner Lecture of the University of Michigan in 2016 and the Eli Lauterpact lecture of the University of Cambridge in 2020.
She has also received numerous prizes, awards and honours both nationally and internationally including the international law award of the American Bar Association, the Bruno Kreisky award, the Leo Ettinger award, among others. She has received honorary doctorates from the University of Edinburgh, Amherst College, Leuven University and the City University of New York. In Sri Lanka she received the honorary title of Deshamanya in 2015.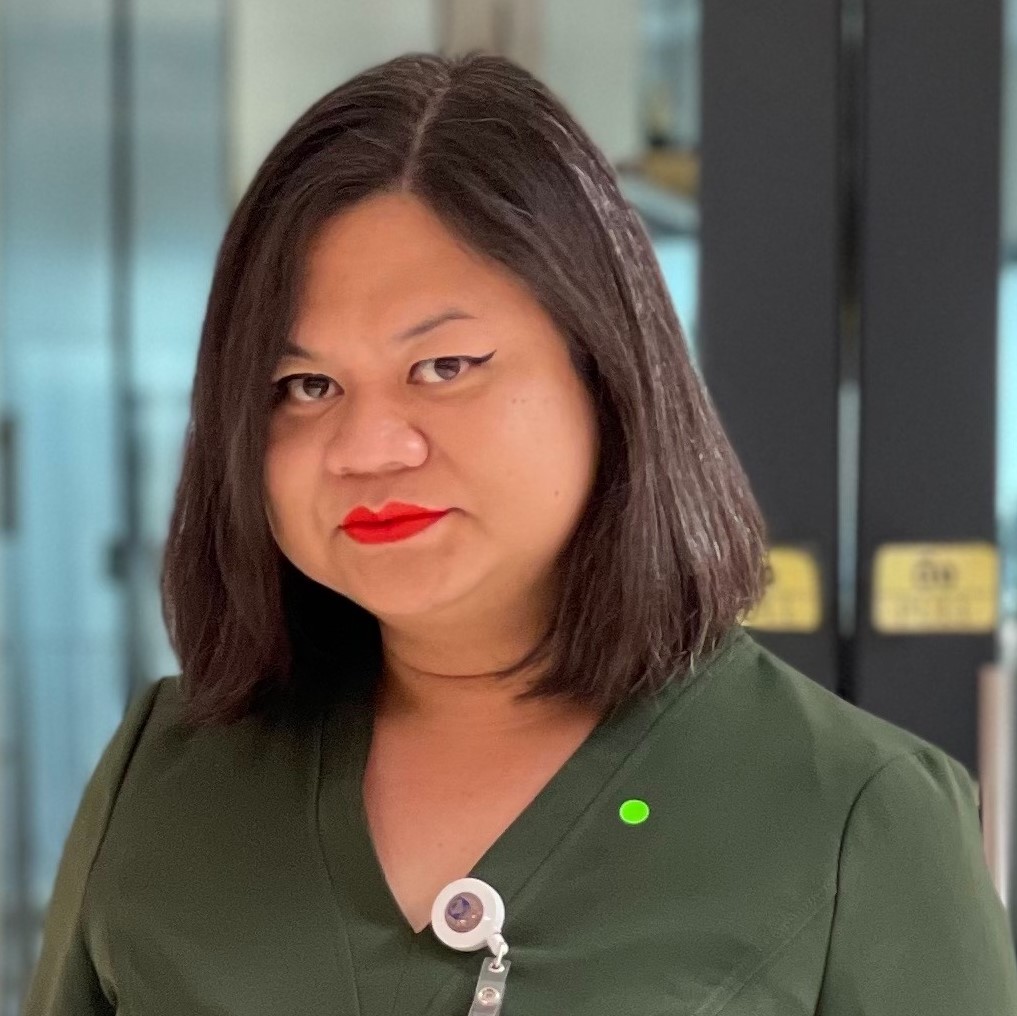 Kath Khangpiboon - Member, Thailand
Kath is a Thai trans woman who is an advocate for anti-transphobia, anti-violence against trans people, and access to healthcare services. She is one of the co-founders of the Thai Transgender Alliance (ThaiTGA), a national network of transgender activists working to address unmet needs of members of the transgender community. She is a former board member of the Asia Pacific Transgender Network, founded in 2010 as a platform for trans women from across the Asia and Pacific regions to discuss key issues that they face in their communities. Her media work focuses on the basic rights of trans people in Thailand and how to educate the public to increase their understanding of LGBT issues. She is currently a lecturer at the Department of Social Work Faculty of Social Administration at Thammasat University. She also serves on the Committee on Children, Youth, Women, Older Persons, Persons with Disabilities, Ethnic Groups, and LGBTs Division of the House of Representatives.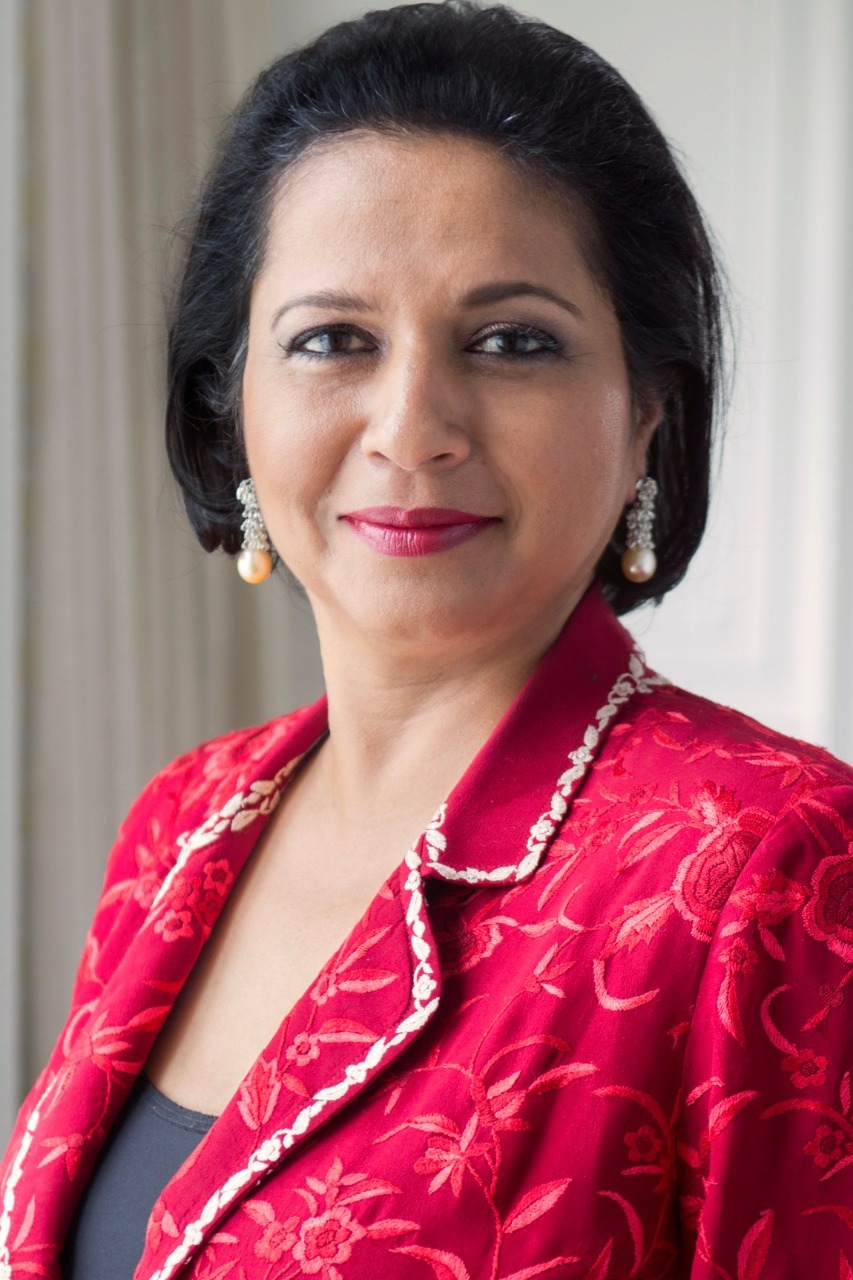 Priya Paul - Member, India
Priya Paul, an Economics graduate from Wellesley College, USA, attended Harvard Business School and INSEAD. Ms. Paul possesses more than three decades of rich experience in hospitality and multifarious management functions to her credit. She started her career as the Marketing Manager of The Park, New Delhi, and presently holds the position of Chairperson, Apeejay Surrendra Park Hotels, Limited.
Priya Paul serves on the corporate boards of Apeejay Shipping Limited, Apeejay Surrendra Park Hotels Limited, DLF Limited and DLF Cyber City Developments Limited. She is an Executive Committee Member of the Hotel Association of India (HAI) and also served as its President from 2005 till 2009. She is a founding member of the World Travel and Tourism Council – India Initiative and has served as the Chairperson for the year 2013. She is also a Board Member & Co-Founder of South Asia Women's Foundation (SAWF-IN) and Board Member, Breakthrough India. She is a founder director and was Chairperson of Women's Fund Asia (formerly South Asia Women's Fund) from 2010 Till 2018. She serves on a multitude of arts and philanthropic advisory boards.
In 2012, Priya Paul was awarded the Padma Shri, India's fourth highest civilian honour, for her services to Trade & Industry by the President of India. She has also been conferred with the Insignia of Chevalier de l'Ordre National du Merite (National Order of Merit) in 2014 for her significant contributions.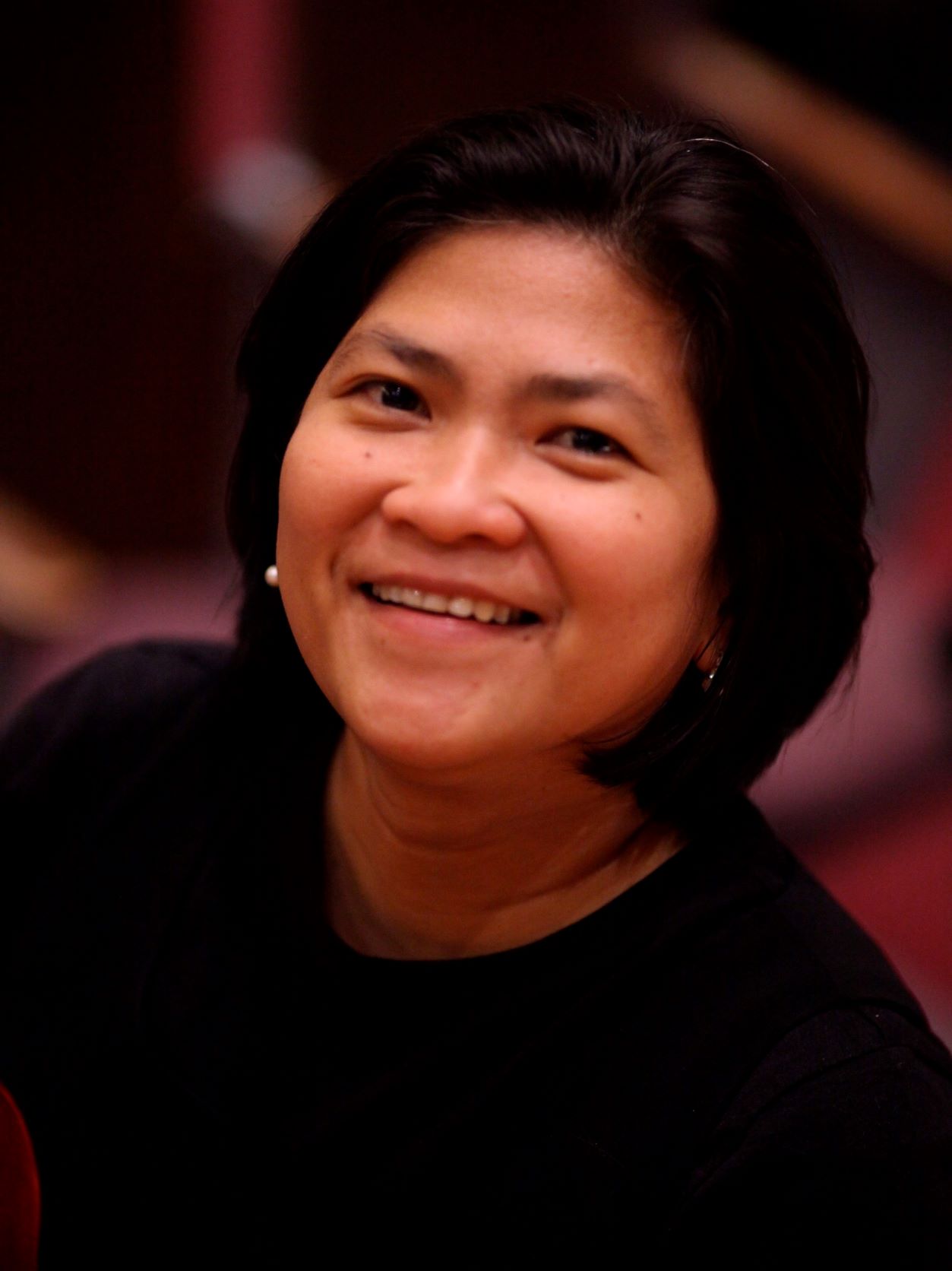 Mary Jane Real - Member, Philippines
Mary Jane N. Real is a founding Co-Lead of Urgent Action Fund for Women's Human Rights Asia and Pacific (UAF A&P). She was in charge of Programmes and Innovation, and co-led the setting up of the organisation in 2017. A lawyer by profession, she is a long-time advocate of women's human rights and gender equality having worked in various capacities with women's rights and human rights organisations nationally, regionally and internationally.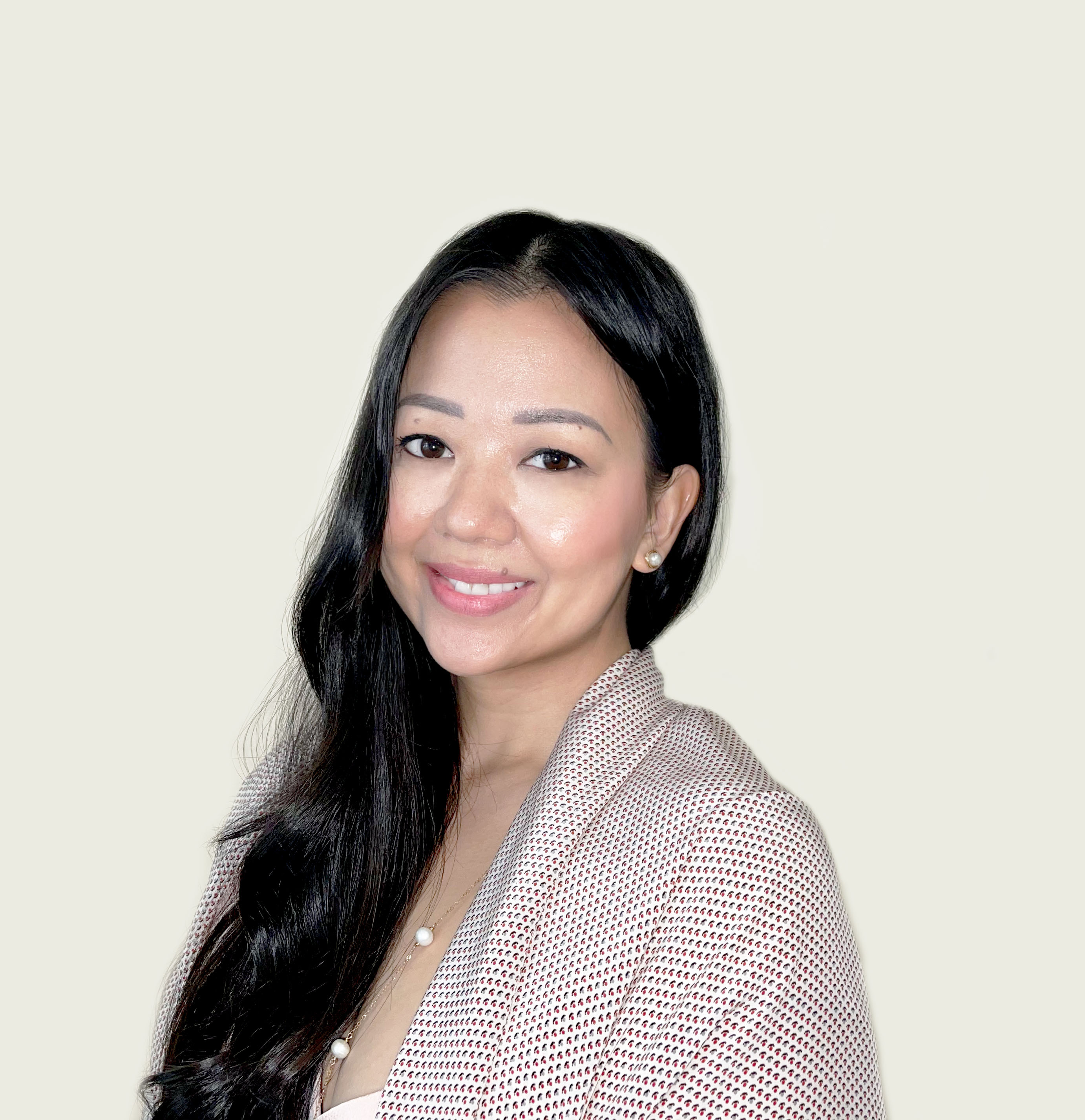 Kristi Huynh - Member, Sri Lanka
Kristi Huynh is currently the Managing Director of Cathects and has a decade of experience working in global markets across the Americas, Europe and Asia Pacific. Through her tenure, Kristi has assembled cross functional teams and companies together to collaborate on various private sector and national infrastructure projects. As a digital aficionado, Kristi helps organizations modernize their IT infrastructure and understand the digital landscape of the next decade. Kristi has previously served on the Boards of Peak4Poverty and VivCorp Group of Companies.